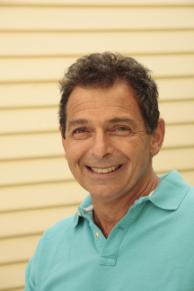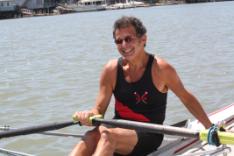 Richard Davis was diagnosed with locally advanced prostate cancer in 2007. He chose combination radiation treatment at UCSF and Kaiser Permanente in conjunction with 27 months of androgen deprivation therapy. Exercise was key in combating radiation fatigue as well as the multiple side effects of long term hormone therapy, comparable to 'slow-drip chemo'.
A lifelong, regional-class endurance athlete, Richard's immediate concern was how cancer would effect his daily training routine.While he found excellent support for other aspects of treatment, exercise was an enormous black hole - even though his medical team stressed its role in his treatment plan. Richard immediately set to work to correct this.
Already a UCSF Prostate Cancer Patient Advocate, he enlisted the help of Urology Department Chief, Dr. Peter Carroll as well as his own doctor, Mack Roach, Head of Radiation Oncology; both athletes, they were immensely supportive to incorporating exercise. Dr. Carroll initiated the production of a UCSF Health Matters pamphlet, Moving Through Cancer. Cancer patients already had free access to a nutritionist, a program started by Dr. Carroll some years earlier; it seemed only logical to duplicate the same program for exercise.
Richard then connected with Sunflower Wellness, a local non-profit offering exercise programs for cancer patients, to innovate the exercise counselor. Seeing this as a way to drive more participants through Sunflower, they worked together for two years to create the UCSF program.

The position was funded by a philanthropic trust identified by Richard albeit, he recognized this as an impediment to national expansion; Sunflower's exercise programs also relied on the philanthropy of its partner health club. He also recognized that exercise was key to many serious and chronic conditions - not just Sunflower's focus, cancer.
With these two hurdles in mind, MedaFit was established in 2010; it is now a division of Answer Cancer Foundation, a Minnesota 501c3 Corporation. Richard s a Founder and Board Member of of Answer Cancer Foundation. In 2011 two pilot programs were initiated at Fie Points Fitness in Corte Madera, Marin, California; a dance class is up and running and a group exercise class starts in March 2012.